The Reservoir High School Boosters is a volunteer organization comprised of parents, teachers, staff, and community members that supports student programs, such as team sports and clubs, and raises funds to supplement county funding. Support is given to the school in many ways, including volunteering time, raising money, and contributing funds to better enhance the student experience. Some examples of how the Boosters have helped Reservoir High School in recent years include: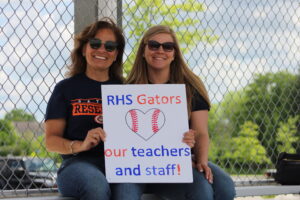 purchasing graduation signs for all 2020 seniors
replacing uniforms for all sports team every three years
running concessions at home games
fixing the baseball, softball, and field hockey scoreboards
assisting financially with the upgrade of the sound system in the school auditorium
purchasing tee shirts for a suicide prevention in-school program
funding an activity school bus that leaves school at 5 p.m. to ensure all students who want to participate in an after-school sport, club meeting, or attend a study session have transportation
2022-2023
We have several openings for the 2022-2023 school year.
President: Brian Frisvold – reservoirhsboosters+president@gmail.com
Vice President: Katie Egan, reservoirhsboosters+vp@gmail.com
Secretary: OPEN
Treasurer: Dan Feher, reservoirhsboosters+treasurer@gmail.com
Activities and Athletic Director/School Liaison: Marcus Lewis, marcus_lewis@hcpss.org
Summer Camp Coordinator: Kim Feher, rhsboosterscamps@gmail.com
Membership: Nailah Brock, reservoirhsboosters+membership@gmail.com
Spirit Wear: Kia Payne, reservoirhsboosters+spirit@gmail.com
Concessions: Michele Esch, Cherie Fu Parlette, and Alyssa Snoots – reservoirhsboosters+concessions@gmail.com
Fundraising and Sponsorship: Tina Hamilton – reservoirhsboosters+sponsorship@gmail.com
Newsletter: Christine Spencer Grier – reservoirhsboosters+newsletter@gmail.com
Social Media: Keri Geraghty – reservoirhsboosters+social@gmail.com
Sports Photography: Olav Jensen – reservoirhsboosters+social@gmail.com
Website: Katie Egan – reservoirhsboosters+website@gmail.com
General Contact Information: reservoirhsboosters@gmail.com
Meeting Schedule:
All meetings are held on the first Monday of each month at 7 p.m. in the Reservoir Staff Lounge.
September 12th*
October 3rd
November 7th
December 5th
January 9th*
February 6th
March 6th
April 3rd
May 1st
June 5th
*Pushed one week back due to holidays